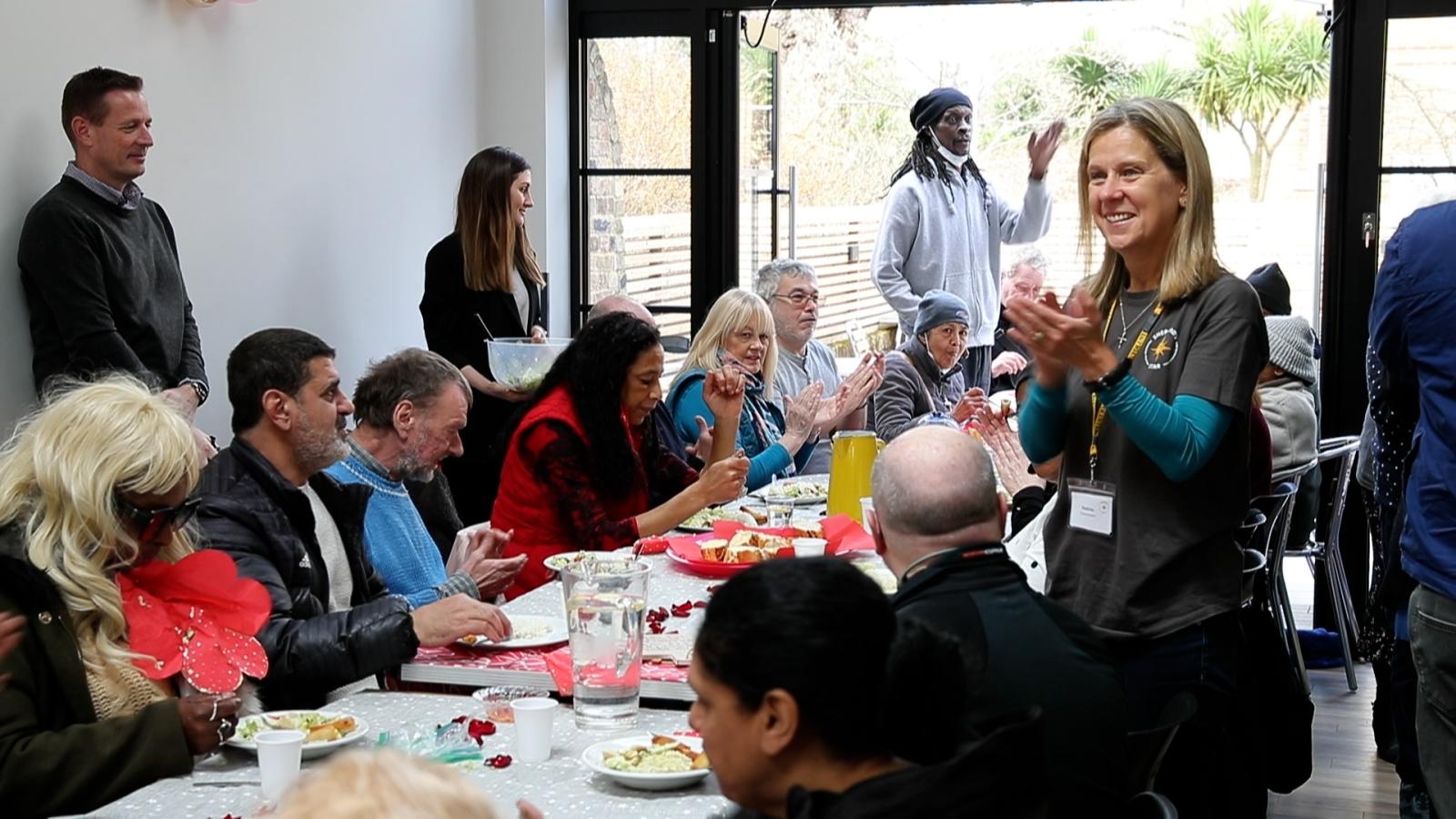 Econocom UK and Trams l Econocom have partnered with Shepherd's Star, a local charity which operates in Greater Richmond and Twickenham Borough, to reduce isolation and enhance wellbeing in the community.
In July 2021, the charity launched a "Table of Hope" initiative, which aims to organise monthly communal meals for socially excluded people. 
Following a fundraising event in January, Econocom UK and Trams l Econocom could sponsor the latest Table of Hope, which took place on February 17th at the ETNA Community Centre in Twickenham. Dedicated volunteers, including Econocom staff, came to cook and serve hot and nourishing meals to people in need, while celebrating love and friendship around the Valentine's theme.
Next Shepherd's Star's communal meal, also sponsored by Econocom UK and Trams l Econocom, will take place on March 29th at the Bingham Riverhouse Hotel.