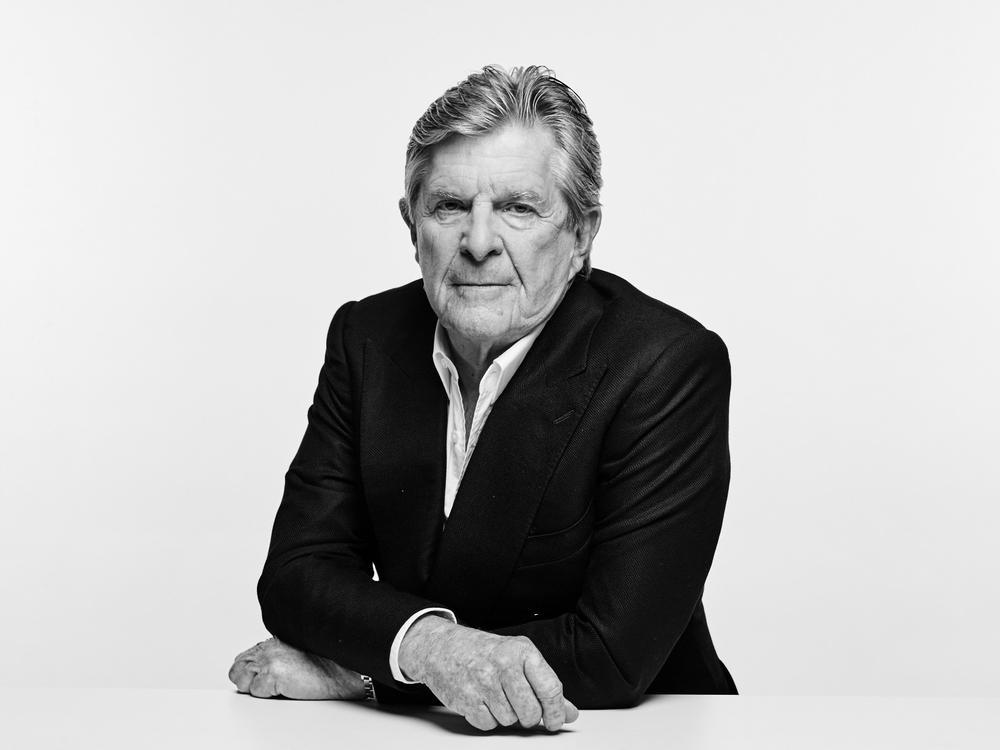 'Getting bored is the worst thing in the world'
The founder of Econocom, Jean-Louis Bouchard, is once again trying to hand over the reins of his IT firm after 49 years at the helm. This marks the end of an era of ups and downs. But the 79-year-old multimillionaire is confident about the group's future.
'Mark my word: we're going to double in size.' 
Do not call it retirement. Jean-Louis Bouchard might have passed the torch on to his two deputies, but he is not the kind of man to spend his golden years living quietly. When our photographer tries to get a shot of the founder and inspirer of IT group Econocom during our conversation, the friendly Frenchman sends him packing: 'I prefer not to be photographed sitting down.' 
That sums up Bouchard (aged 79). Despite his age, the native Parisian exudes joie de vivre many youngsters would envy. The entrepreneur explains strategies, tells jokes and prompts us to ask awkward questions. 'I like talking to journalists, but only if I can have fun. You've got to shake things up a bit.'
Talking will be a key part of his new role. Last week, Econocom announced Bouchard would be handing over executive power to two of his lieutenants – Laurent Roudil and Angel Benguigui. Bouchard will be Chairman, with two big responsibilities: communication and the hunt for new acquisitions. 'I'll be travelling, having lunches with as many people as possible. You don't make acquisitions from behind your desk.' 
The press release from Econocom was a rehash. Four years ago, Bouchard had already tried handing over the reins by putting forward his son Robert as his successor. But a few tough months later – with a nose-diving share price – Bouchard junior returned the reins to Bouchard senior. And the patriarch was back at the helm.
The upcoming change at the top – now for real – marks the end of an era for Econocom. Apart from that six-month fiasco in 2018, Bouchard senior will have headed Econocom as Chairman and CEO for 49 years. During that period, he turned a humble local outfit into a listed service centre tackling any IT issue or digital transformation need among European firms. Last year, the group posted €2.5bn in revenue.'
Shortcomings
You might wonder why the handover will be different this time. Bouchard stresses a number of factors that were at play four years ago. 'When I tried handing the firm over to my son four years ago, we were coming out of a period of strong growth. But our growth has come in waves, like it does for many firms. And the transition took place on the crest of one of those waves. We were coming out of nine years of huge growth. Certain big figures in the firm had left. Others were worn out. It wasn't the best time to hand over the reins.' 
'What's more, we hadn't yet finalised the big acquisitions we've made over the past few years. There were different corporate cultures within the group that were at odds with each other somewhat. Robert didn't have enough experience of the group to manage that. When I think about it now, I realise it could never have worked out. You learn from your mistakes. In my 49 years at Econocom, I've done a lot of things I could learn from [laughs].' 
When Bouchard returned to the helm of Econocom, he gave himself three to five years to mend things. 'And here we are, three and a half years later. I've studied everything and fixed the shortcomings. So we're back to where we were. The foundations are solid. The company is ready for a new leap forward. 
'He's mad'
Bouchard makes no mystery of his ambitions. 'Mark my word: by the end of the decade, we'll have doubled in size. Perhaps even tripled. Some in the firm get a bit edgy when I say this. Sometimes I hear people say, 'he's mad'. But we've got the potential for it. If we reach the same results throughout Western Europe as we have done in France and Belgium, we'll be at €10bn in revenue. That's not an objective figure, but it clearly shows our potential.' 
Some of this growth will be organic, coming from the needs of fast-growing clients and a steadily growing IT services market. But a European IT landscape that is still fragmented offers many prospects for consolidation too. 'The businesses we're interested in are those making €20m in revenue and employing 100 people,' explains Bouchard. 'They're firms who can make good use of a big industrial partner.' 
Bouchard does not think the pandemic will bother Econocom much in the long term. 'In the short term, it's a little annoying. At the start of the pandemic, for example, we had big clients who simply stopped paying us. And now we're having to put up with late deliveries like everyone else. But that's the same everywhere. For months now, I've had to open my entrance gate in Paris by hand because I can't order a new motor. I don't know when it'll finally be over, but I don't think it's a structural problem.' 
What worries Bouchard is whether his employees will prove resilient.  'We see two types of people at the moment. Those who've taken on more tasks during the pandemic and those who've reduced their workload because of the situation. The first type risks getting snowed under, the second risks losing their motivation. After two years, you can seek cracks appearing. I wonder how that's going to turn out in the long term.' 
PSG and horses
The patriarch hopes to subdue those concerns through the venture he's offering them. 'Building a business together and working towards the same goal is an adventure. There's nothing better than feeling like you're part of a team. You can compare that to a football team: the best teams are those with a team spirit.' 
And that gets Bouchard started on the subject. 'That's why I can't stand those clowns at Paris Saint-Germain. They're a group of stars, not a team. And they do all they can to make those individuals even bigger stars, instead of turning them into a team. If Econocom ever became like PSG, it'd be a catastrophe.' 
The Frenchman laughs when he sees his argument amuses us. 'You need a bit of passion in life.' His personal passion is horses. 'Not for riding horses myself – my wife won't let me. But I love their scent, their look and the way they move. I love everything that moves. Perhaps that's why I love Econocom.' 
Has he ever considered selling his love? 'I often get asked that question. But why would I do that? I love my work. And I don't need the money. The dividends are enough for me. With them, I can enjoy frivolous pursuits like experimenting with cryptocurrencies. Right now, I'm not taking advantage of those. But I'm certainly fascinated by the revolutionary potential of blockchains. And if you want to understand something, you should experience it first-hand.' 
'When I get bored, I'll sell Econocom immediately. Getting bored is the worst thing in the world. But I don't think I'll ever get bored. We've still got so much to do.' 
Article translated from De Tijd.