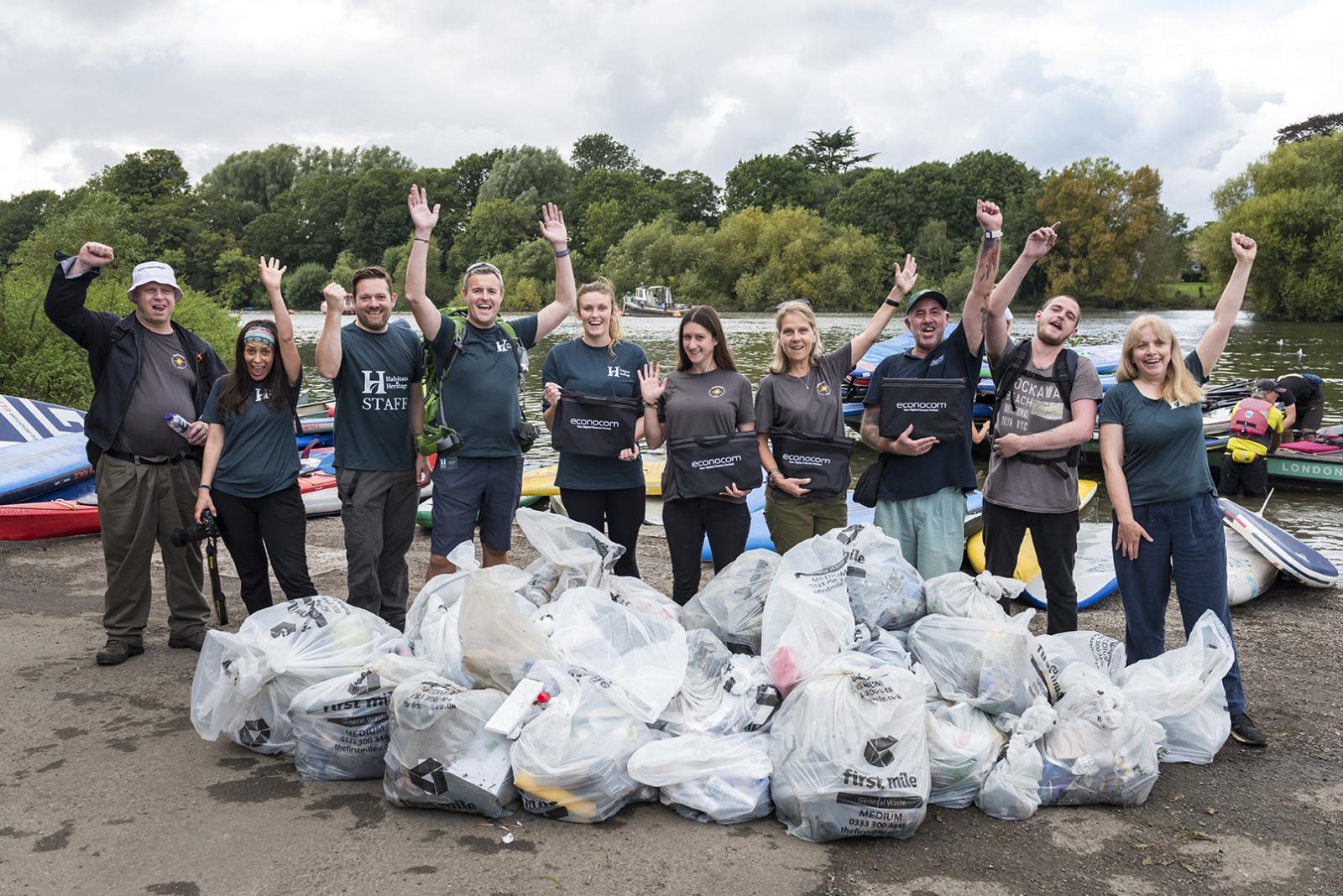 "Recycling" is a fundamental principle of a good environmental policy, and furniture that can still be used should still be used. Why throw it away when it can serve small organisations down the road?
When moving office from Richmond to Mayfair, Econocom UK was looking to recycle IT equipment and office furniture by donating to charities.
With the help of Be Richmond, a non-profit organisation supporting the Richmond community, good condition but redundant items were distributed to two local charities: Habitats & Heritage, an association based in south and west London which cares for the natural and historic environment, and Shepherd's Star which operates in Greater Richmond and Twickenham Borough addressing poverty, hardship and social exclusion.
Redundant monitors and Econocom branded laptop bags were donated to Habitats & Heritage to help improve their team's efficiency. The laptop bags went to new staff members, allowing them to easily transport laptops and work remotely. Those new members were hired through the UK Government "Kickstart Scheme", which provides funding to employers willing to create new jobs for 16 to 24 year olds on Universal Credit who are at risk of long term unemployment. The programme aims to support those young people by developing their employability skills.
Other furnishings including desks, cabinets, chairs, indoor plants, one monitor and additional laptop bags, were donated to Shepherd's Star. The bags were used as welcome packs to people participating in the charity's "Discover Horticulture" programme at Kew Gardens. The rest of the furniture is currently stored at the Richmond Furniture Scheme, another local charity that helps provide furniture to those in need, and will be installed once Shepherd's Star moves into their first premises.
As a responsible digital company, Econocom will continue to partner with UK organisations to decrease landfill and support the local community.